The successor to the original PineTab open source software tablet
It comes with 8GB of LPDDR4 RAM and 128GB of eMMC internal flash storage
It features a detachable backlit keyboard and ships with DanctNIX Arch Linux for Arm

The PinePhone and PinePhone Pro run mainline-based Linux and are designed with privacy and software sovereignty in mind
Choose the preinstalled operating system!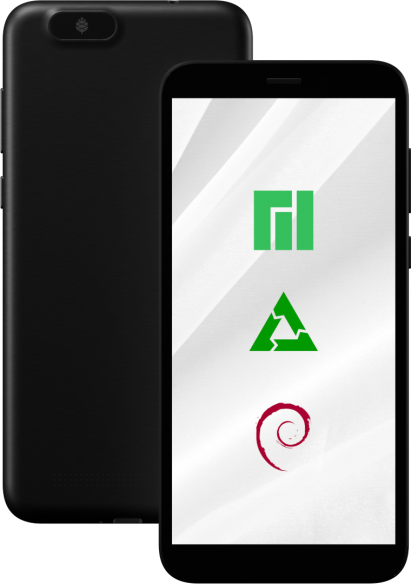 PINE64

EU
All prices include VAT and shipping

Orders ship in 48 hours (Monday-Friday)
Buying from us you receive a 2 year warranty, EU-based RMA and repair services as well as local support
PinePhone
An open source smartphone running mainline-based Linux OSes
The PinePhone is most popular Linux smartphone in the world

Pinecil V2

A portable RISC-V soldering iron running open source IronOS firmware

Features a barrel connector and USB-C for maximum flexibility
PineTime
A smartwatch running InfiniTime – an open source firmware
It features a long battery life and an amazing community
Bundles

Want to use the PinePhone or PinePhone Pro with the keyboard case?

We've got you covered – check out our bundles!

PinePhone Keyboard

The PinePhone keyboard transforms your PinePhone (Pro) into a tiny laptop for on-the-go productivity and fun

PinePower Desktop

A compact desktop power supply capable of powering all your PINE64 devices at the same time

PinePower 65W GaN

A portable 65W GaN charger with international wall plugs to power all your PINE64 devices  

PINE64 Community (external)

PINE64 EU Lukasz Erecinski
NIP: 8943184443
REGON: 521703439
All prices include VAT
Payment gateway